This is a link to demos off of my latest solo... →
Actually my first real solo record. It is eight songs long and I am very proud of it. All of the songs have been written in the past three months and they are full of just the greatest feelings in the world. 
I move forward alone. Only not totally alone. Faith and grace. Doubt and sorrow. Patience and forgiveness. Love never dies, it's only delayed from time to time.
Action must be taken at some point. Eventually it becomes your decision. How long do you sit on a shelf like an old book that has been read enough times that it has lost it's wonder? You have been replaced by another book that is everything that you weren't. Can you make the right choice? What is the right choice? Is the choice even yours to make? How much is too much? I do not...
It's weird when you live long enough and actually find your place. With your life, job, hobbies, friends and the one you love. Sometimes finding the place doesn't necessarily mean you are where you need to be. Personally I know exactly where I need to be. But I'm not allowed to be there. And there is really nothing I can do. This can be discouraging and make you want to give...
Words aren't a waste if they are actually heard.
People that push me to do better, push me to do better for myself. Which in turn pushes me to a place of being able to help the ones I love. Which are the people that push me.
This is only a season. I have lived this long. It has all lead me here. I will climb out of this grave I have dug for myself.
I don't..
..know how I'm going to get through the next stage of this season. But I know at this point I have to. No more breakdowns. No more overly sad days. I want some things very badly. And the only way to get them is to do absolutely nothing to do so. Which seems so backwards to me. Therefor doesn't seem reasonable. Stop everything. Make it seem like you never existed and things will...
Write what you want to write. Write what comes to your mind. No matter what.
This Particular Morning
I feel great. I feel like I need to thank everyone in my life right now for being so good to me and so helpful through this season of my life. I have been annoying. Back and forth. Flip flopping constantly. But this morning I have some realizations. Or at least one. Love is eternal. And one can only truly love another when they learn to love themselves. One can only love themselves when they...
Coheed and Cambria is just the best band.
Really enjoying today. Perhaps this is a new season after all :)
So for the past few months I have been going through probably the hardest time in my life. I don't really want to go into too much detail but basically I have grown up a lot. And you would think growing up would make life a lot easier and things would start working out better now that the path isn't so winding. Not so for me. I am going to be twenty four in a few days. It's...
1 tag
It's an excuse now to say "people have very short attention spans these days". Why aren't we trying to change that? Shouldn't we be fighting against it as if it's a deadly illness?
I woke up early and walked a dog named Zeus. He is a black dog with curly hair. He was sitting on stairs when I walked into his house. I imagine that he didn't want me in his house but he realized that he had a reputation to uphold and so he didn't act on it. He also had to pee and poop and had no way of exiting the house without my help. I walked him around his massive yard for...
Someone else has probably just said what I was about to say. So now I won't say it.
Last night my dream said to me "you are a criminal" I asked it what I had done. It said " it's not what you have done its what you will do". I ate my dream for breakfast. It tasted like soft boiled eggs. After eating my meal I went onto my front porch to have a cup and think on life. I thought about the idea of a future on this planet with my current consciousness....
All of this crap with celebrities telling people to register to vote is starting up again. I don't vote, I don't want to vote. No person from the tele is going to change that.
Nevermind. This weekend turned into poopoodoodoo
I am going to my mountain land this weekend to get back to basics. I am also going to shoot some awesome skit footage with my good friend Jeff Lukas. I hope this weekend is the best weekend.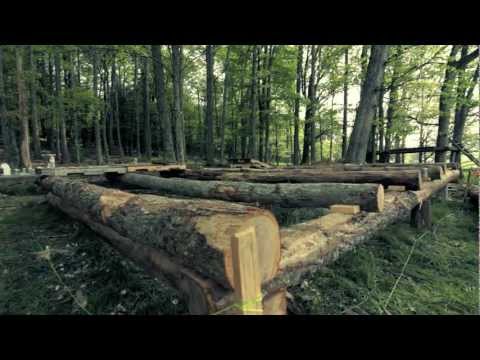 Watch
Can't wait
Attractions is recording our first 7 inch vinyl at Vanish Records today. Exciting.
GonnaFlunkScience: Kilgore Trout →
trash-mouth: megan-bbq: gonnaflunkscience: Genre: Screamo/Grind-y For Fans Of: Orchid, Textbook Traitors, Tunes For Bears To Dance To, Takaru Nope. Not a book review. But a band who decides to name themselves after a famed Kurt Vonnegut character is more than okay in my book. Kilgore Trout will leave you with your hair in knots. They… Thank you so much for the kind words.. we are...
I still haven't unpacked the bag I packed last May to walk across the country with. I wonder why.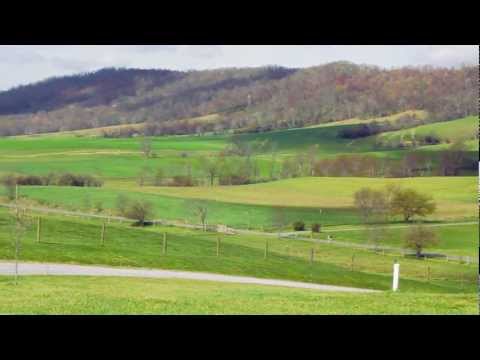 Kodiak's first E.P. remastered! →
Look! My 240 is famous! →
Not really though. I just submitted a photo of her to this blog and they posted it :)